Easy Tapes is sickoftheradio.com's new label.
+++++++++++++++++++++++++++++++++++++++++++++++++++++++++++++++
MIDI CLOUD "DESIRE SYSTEMS" (SAMPLER)
Midi Cloud – We Walked Away From The Humans And Sat At The Dock
With the recent revival of  80′s Chicago house and Detroit techno, Midi Cloud finds himself at the forefront. You see, he was born and raised in Detroit and grew up on the stuff, giving him a deep understanding of the genre. His dad was even high school friends with Derrick May and Carl Craig, some of the founding fathers of the movements.  Midi Cloud takes dense analog synth's and classic 808/909 house-style build ups to a whole new level, with various influences including minimal darkwave, and acid house.
Download the 4-song sampler via Easy Tapes HERE.
+++++++++++++++++++++++++++++++++++++++++++++++++++++++++++++++
PHANTOM POWER-EASY COMP
Phantom Power – Inertial Framez
Phantom Power
, an electro-relaxation outfit out of NY, has built a cozy digital nest of tracks designed to chill out the bros, and their newest comp release from
Easy Tapes
is no exception. This sampler sees them experimenting with complexity and composition without losing their minimalist sound or brevity, moving beyond the simple swirls of their earlier EPs and working on building a more distinct style. Like summertime, it seems fittingly directionless but hits all the right spots. File under 'Poolside Tumbl-core' and commence to doing absolutely nothing with your Saturday. Get your hands on the Easy Tapes Phantom Power sampler
here.
By: Kelly Schirmann
+++++++++++++++++++++++++++++++++++++++++++++++++++++++++++++++
CREEPY MARBLES SAMPLER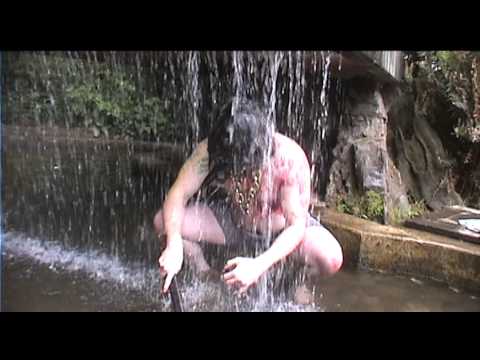 Easy Tapes is psyched to present a 3-song sampler from weirdo-collective Creepy Marbles, undisputed champions of otherworldly psychedelicious jungle jams and heartfelt filth-pop. Projecting from the Humboldt County haze and defying/denying most linguistic limitations, Creepy Marbles sounds like a Rainbow gathering of sonic sickness, churning out trip-happy folk-rap sing-a-longs with stanky synth beats and plenty of zone-outs. Featured on the sampler is "Sunblecch'd," best described as 'dank,' but more specifically the kind of solid gold that I imagine Avey Tare & Panda Bear might whip out on some futuristic caribbean spirit quest. The video is no-quality high-brow and vice versa, exploding with enough rainbow bodypaint and lo-res acid visuals to satisfy even the most sophisticated of freak palates. Thank goddess for these kids, and grab their sampler below.
Download Creepy Marbles sampler HERE.
Written by: Kelly Schirmann
+++++++++++++++++++++++++++++++++++++++++++++++++++++++++++++++
COSMO V-'V' RE-RELEASE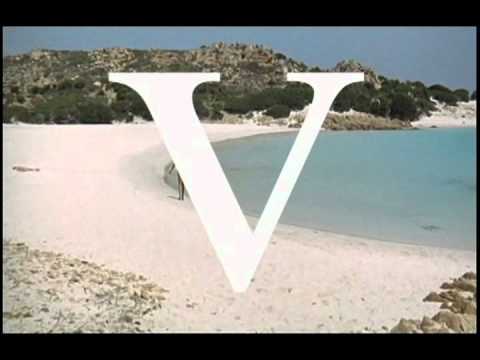 Easy Tapes
is stoked to re-release '
V'
by
Cosmo V
, a tasty collection of sultry, sexy dreampop tunes that make up a pretty lovely soundtrack to everything you could do just before falling asleep. Though Dutch-born Cosmo refers to her style as 'sleazy lo-fi,'
V
packs a surprising amount of polish.
.
These tracks strike a nice balance between a late-night dance party and its inevitable comedown, a gorgeous and smooth pop-dreamscape that echoes into the wee hours, all sewn together by the winds of ethereal vocals. Featuring soundscapes and sonic journeys reminiscent of jj, the xx, and Lykke Li, Cosmo's EP is a super high-quality gift of bedroom music that, sleazy or not, will go down smooth every time.
Download 'V' via HERE
+++++++++++++++++++++++++++++++++++++++++++++++++++++++++++++++
EASY TAPES MIXTAPE "SWEET DREAMS"
.
We put this mixtape out months ago, but decided to resurface it and make it part of the Easy Tapes library. The Mix entitled Sweet Dreams, features Twins, Best Hits, Part Time, Gem Jones, Rangers and more.  Give it a download, and give these artists some love by also buying their vinyl/cassette/CD releases.
Download the mixtape HERE.
+++++++++++++++++++++++++++++++++++++++++++++++++++++++++++++++
BODY CHEETAH-FRENCH CHICKS SINGLE
.
We are proud to re-release Body Cheetah's French Chicks single with the addition of 3 bonus tracks. Its tough to pigeonhole Body Cheetahs sound, you might call it 80′s night club music or fucked up disco. Synth-washed anthems and slow-burning dance beats accompanied by sleazy spaced-out R&B infused vocal ramblings reminiscent of Zak Mering's Greatest Hits are sure to get your juices flowin. Listening to the French Chicks single is like drinking too much cough syrup and hitting the bong to hard, but that's just the way Body Cheetah rolls.
Download Body Cheetah's French Chicks single + 3 Bonus tracks HERE.
+++++++++++++++++++++++++++++++++++++++++++++++++++++++++++++++
JOY & REVOLUTION-EASY TAPES EP
/
Joy & Revolution-Do you love me (you love me)
Soupy stupors of electro drones bumble along groggy whirrl waves as Joy and Revolution ride these sleepy jams for label fresh to the digital block, Easy Tapes.
"Do You Love Me (You Love Me)" drags romance to the druggy dungeon of hypnosynth, enrapturing lovers with laser drones, glowing keys, and plodding rhythm hot and heavy for a nap.
The side effects of taking "Sedative" aurally include whooshy waterfalls of aqueous keys, daze inducing vocals, and creeping sensations of tranquility tinkling throughout the limbs.  Listener's pleasure is advised.
These are just a few of the tracks featured on the ep, the whole thing is available for download via the Easy Tapes bandcamp.
Written by Jazner
++++++++++++++++++++++++++++++++++++++++++++++++++++++++++++
OLIN S/T EP
.
.
In a collective effort to push status-quo analog jamz way past their comfort zone Easy Tapes has released an ep from San Francisco's synth-magician Olin . With plenty of freakpop ambience, dark synth, and light hooks to flush out his trippy tracks, their most notable qualities still lie in their own deconstruction. In fact, Olin's orchestra of warped instrumentation and scattered non-beats is like listening to an entire genre melt into itself, recorded on a sun-thrashed VHS. If I were a more of a jerk, I'd say he might be commenting on the shelf-life of contemporary tape music. Since I'm totally not though, I'll say that I'm genuinely excited about this release, and will be keeping my ears to the ground for more Easy Tapes projects.
Download Olin's self titled EP Via the Easy Tapes bandcamp HERE.
Tracklisting:
1. Campaign
2. Endorsement
3. Cymbals
4. Understanding
++++++++++++++++++++++++++++++++++++++++++++++++++++++++++++