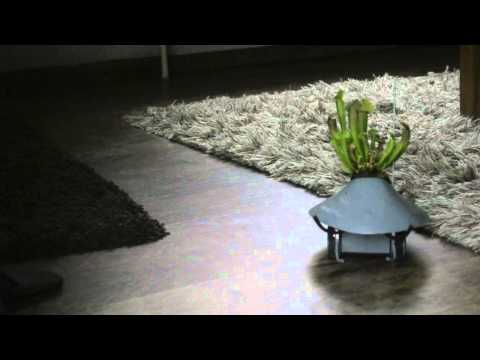 What do you get when you mix a Chia Pet with Johnny 5 (I know you guys remember the movie Short Circuit from the 80s) and is smart enough to find the sunlight in room?
I'm not sure if that was the actual idea of Belgium based artist Stephen Verstaete had when he prototyped what may be the first of its kind with his Plant Host Drone concept but its genius. A robot with a programmed instinct to find sunlight to nurture its natural additive using photo translator technology.
I'm sure they don't have a model that waters your plants as well as navigates them to light yet but that would be pretty cool for your robot to have a green thumb to match its green motherboard.
-Clifton Bullock