Jonah Freeman and Justin Lowe created a disturbing yet intriguing view what they would describe as art. The haunting results in an acclaimed environmental installation of meth labs and the creation of dark, sinister, real collage pieces. The lighting and the captures of not only the results of a bad things going wrong but the story of the connection of a new drug verses it hallucinogenic processor. The rebellion of one culture is the motivation and the drivers of is reciprocal.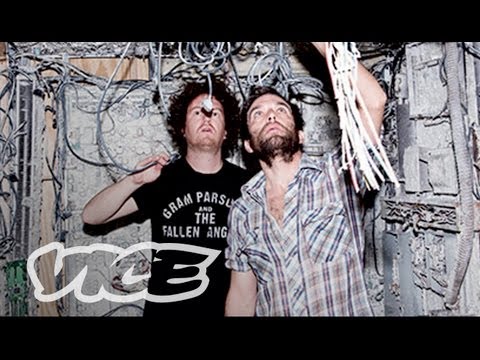 The black and white still shots of classy dressed patrons expanding the minds ability on LSD has been introduced as a wonder world of imaginary Never land. The creation of fictitious scenarios to provide the realism of the actual events. It's a Segway into a world that most are afraid to sample but all have an idea.
The parallel worlds that present more to the eye than the idea allows but the visual carnage is a reminder of the dangers and chaos that this would typically bring. These two gentlemen have given a new tutorial experience where the substances are given full powers within a controlled environment.
-Clifton Bullock