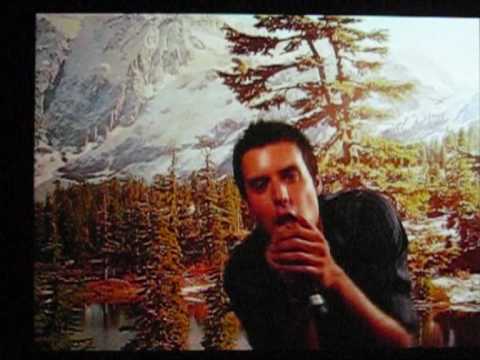 Phil Collins is an English born multi media artist currently based in Berlin. His work expands into many different areas of practice, each investigating the perils of representation and the underlying emotions within the outwardly transparent medias like video and photography.
He automatically distrusts the camera and its effects but is responsive to its potential to create relationships between individuals. Thus his work frequently involves gatherings of people and connects with the viewer using elements of popular culture such as pop-music and dance. His films appropriate the documentary film form. He also produces installations, photographs and holds live events that each makes a comment on the nature of the way we document our lives today but also shows empathy for his subjects.
Recent projects have included a disco-dance marathon in Ramallah, the re-recording of a Smiths album in Bogotá with local musicians to produce a karaoke machine for fans, and a press conference with former reality–TV participants. Collins was awarded the Absolut Prize in 2000, and the Paul Hamlyn Award in 2001. In 2006 he was one of the artists shortlisted for the Turner Prize. In the last few years he has lived, worked and exhibited in numerous locations, including Belfast, Belgrade, Baghdad, Bogotá and Brighton.
Article by Heather Welsh