Medio Mutante is a group that creates what could be described as primitive electronic music. Though the descriptor may sound problematic, it isn't intended to be negative. In fact, the trio from Austin, Texas prove once again that a few synthesizers, a drum machine and some robotic vocalizations is a simple combination that can go far in producing fun, danceable music in the school of Gary Numan and early Depeche Mode.
While Medio Mutante (spanish for "average mutant") certainly represent an effort to resurrect the specific sound of early 80's simple electronica, their story also illustrates the kind of loose connections that can lead to collaborations in an age when making a solid electronic album can be as easy as plugging your synths into the same recording device. In an Interview with Voyage, Seth Nemec explains that, shortly after he and José Cota had moved to Texas from Los Angeles, they met Mariana Saldaña at one of her solo performances and almost immediately recorded the title track to their 2008 EP Inestable (spanish for "unstable"). Here are a couple of songs from that release: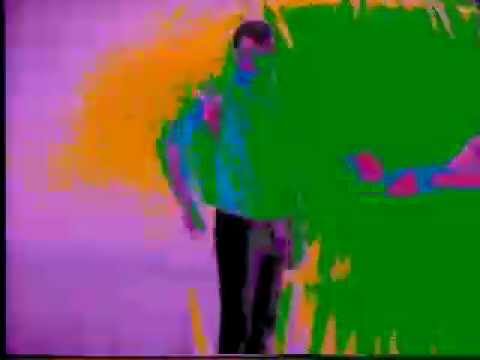 Inestable is catchy and intriguing, but is just about as original as Nemec's video for the title track. In both cases, the desire for nostalgia outweighs the urgency to produce something fresh.
In 2010, they released a cassette titled Demos MMVII-MMVIII which reveals the more orchestrated and abstract side of the group and were apparently made alongside the EP tracks (for the modern reader, the roman numerals mean 2007-2008). Here are the first two parts of the cassette release (but the entire collection can be found conveniently together here):
Taken together, the two releases paint the picture of three musicians who understand the craft of electronic music and can apply it with versatility.  Don't hold your breath for more, though. It seems that all three members have other projects going and, as anyone who waited for another release from The Postal Service knows, sometimes a band is really just a collaboration.
Article by Weston Clay