If the Beatles and Ben Folds had a random illegitimate indie-folk music baby, it would be The Head and the Heart.
This 6-piecer from Seattle encompasses everything that these hypothetical baby daddies have done so well in the past.  The catchy pop melodies are driven by speedy, focused piano playing and flawless three part harmonies.  But when they whip out any hand-held percussion they can find, the additional texture makes it sound even fresher and more interesting.
Josiah Johnson and Jonathan Russell met at an open mic in 2009 and pulled together the rest of the band.  The two co-founders share the lead vocalist and guitarist role, while Charity Rose Thielen rounds out the harmonies when she's not playing her violin.  Chris Zasche (bass), Kenny Hensley (keys) and Tyler Williams (drums) are the other members guilty for making such beautiful and inspiring music.
Their first self-released and self-titled album was just released in June 2010 and they have already turned the heads of many.  Not only have they toured with Vampire Weekend, but this winter they are gearing up to hit the road with the much loved, Dr. Dog!
This video of "Ghosts" should be enough to tempt you into catching a live show.  If you like what you see [and hear] then take a look at the upcoming tour dates below.  You better catch them now before they are headlining venues on their own!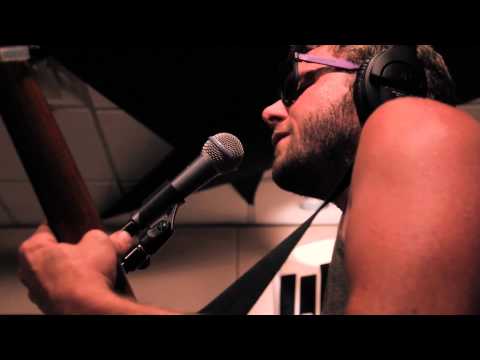 By:
Meagan Scott
Winter 2011 Tour Dates With Dr. Dog:
January 29th
Washington, DC – 9:30 Club
January 31st
Knoxville, TN – Bijou Theatre
February 1st
Memphis, TN – Minglewood Hall
February 3rd
Charleston, SC – Music Farm
February 4th
Atlanta, GA – The Masquerade
February 5th
Nashville, TN – Cannery Ballroom
February 7th
Birmingham, AL – WorkPlay Theatre
February 8th
Asheville, NC – The Orange Peel
February 9th
Charlottesville, VA – Jefferson Theater
February 11th
Philadelphia, PA – Electric Factory
February 14th
Woodstock, NY – Bearsville Theater
February 15th
S. Burlington, VT – Higher Ground
February 16th
Rochester, NY – TBA
February 17th
Millvale, PA – Mr. Smalls
February 18th
New York, NY – Terminal 5
February 19th
Boston, MA – The Paradise