Rural Missouri bred Nathaniel Rateliff's well-received LP, In Memory of Loss, was released in April on Rounder Records.  It's jazz inspired folkiness has earned him [and his band mates previously known as "The Wheelers"] much recognition on Best of 2010 lists, as well as from music critics and lovers alike.
Everything about him, his band, and his music is authentic and alluring.  His voice is strong and soulful.  His storytelling is timeless.  The lyrics are extremely personal but not nauseatingly desperate.  And the tracks are a bit bare-bones minimalistic sounding but still reek of a lingering acoustic fullness.  In Memory of Loss is pure and tender precision layered with exquisitely flattering harmonies.
Somehow he seemed to slip under the radar of some in 2010, so next year should be his.
Check out this exclusive video of Nathaniel and band mate Julie Davis performing "Early Spring Till" during the recording sessions for the album.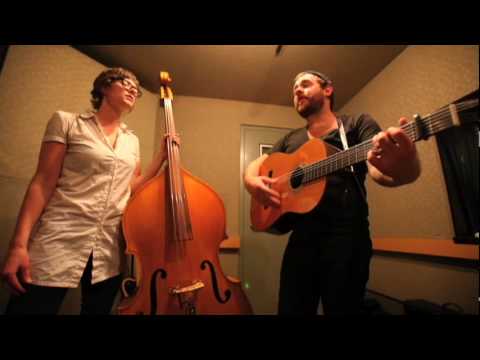 By:
Meagan Scott