Bear Hands, a Brooklyn-based indie foursome, have been buzzing around since they toured with handfuls of everyone's fave hipster bands after the 2007 release of their EP, Golden.
Earlier this year, their ever-growing fan base and music industry following enjoyed the teaser single, "What A Drag" while they impatiently awaited the release of the band's debut full length.
Once the political-inspired Burning Bush Supper Club hit on November 2 through Cantora Records [after some delays in the recording process] – Dylan Rau, Ted Feldman, Val Loper and TJ Orscher proved they were more than just dance-party shuffle playlist noise. They actually had something to say – but made sure to stay true to the key heavy catchy beats that got them to where they are now.
The track "Crime Pays" has been all the hype.  So much that someone took the time to make an unofficial video that is very modern day Frogger with a twist.  And it rocks.  Hard.  2 thumbs up here.  Although the official video that was just recently posted can't quite compare with the video-gamer gone awry version, it's literal to the song's meaning and has high production value that is appealing to the eye.  It's just, arguably, maybe not as engaging as the fake.
Get past the fact that this is yet another band with an animal name [and bear at that] and check out these videos!  You can blame me if the song is stuck in your head for the next three days.
By:
Meagan Scott
Unofficial video for "Crime Pays":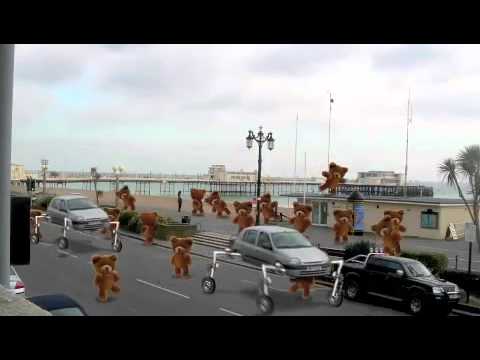 Official video for "Crime Pays":