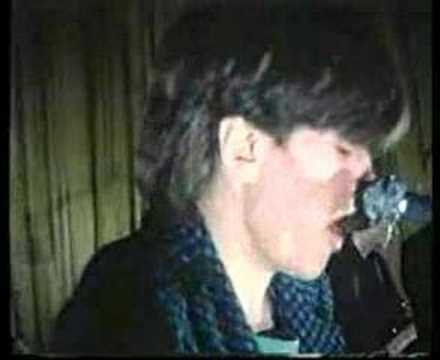 "Hey that song was rad! Is that Gang of Four?"
Nah dude, it's Gang of Four's little brother, Medium Medium, the Punk-Funk band that time forgot.
Yeah you heard me right, they're punk-funk. I know, I know: it's just as easy to brand them as "post-punk" or "dance-punk" or half a dozen other vaguely descriptive labels. But listen to "Hungry, So Angry" –popping bass line, staccato guitar, stark lyrics. The Punk-Funk label suits the music just fine.
The rest of their songs might not be as catchy as "Hungry, So Angry" , but its hard to deny the band's raw energy, propelled by lead singer John Rees Lewis' distressed vocals and Alan Turton's charismatic bass lines.
Saxophone grooves and dark, personal lyrics help distinguish Medium Medium from others in the genre; but the danceable rhythms, funky bass lines and edgy vocals could've been lifted directly from Gang of Four's playbook. And for all their similarities, Medium Medium never became the seminal touchstone that Gang of Four has become, with everyone from Flea to Franz Ferdinand citing GoF as an influence. Even with the dance-punk revival of the early 2000s Medium Medium remain largely forgotten, with just one LP, 1981′s The Glitterhouse, to their name.
They might not be the best place to start if you're looking for a gateway into the scene, but if you've worn down the grooves on your copy of Entertainment! , give Medium Medium a try, you won't be disappointed.
Article by: Justin Lornentz