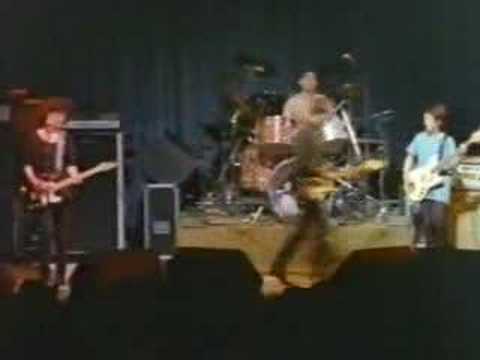 It's very rewarding to have a listen to a band from Birmingham that's as different from Black Sabbath as one can be while still having as profound an impact as the aforementioned pioneers of hard rock. The music of Au Pairs is construed by my imagination as a band consisting of a female Joey Ramone, and a less distorted fusion of the Pixies and London Calling era Clash coupled with Dire Straits. The band simply effervesces with industrial Birmingham teenage angst conveyed so brilliantly that it is almost nonsensical. With a lyrical repertoire bridging sarcastic political commentary to humdrum relationship happenings, Au Pair symbolizes the unholy marriage of witty, lyrical apprehension and the melodic asymmetry that is the band's guitar, bass and drum work.
Punk is a tough mistress to tame, and one can go about a myriad of ways to do so. You can force your angst through a distorted tube amp a la Sid Vicious or better yet screw what was intended to be a non conformist genre and reinvent the very nails and grind that construe punk itself. And that's what Au Pair is.
Check it out for yourself, but be warned the following link has the propensity to shatter your mind entirely.