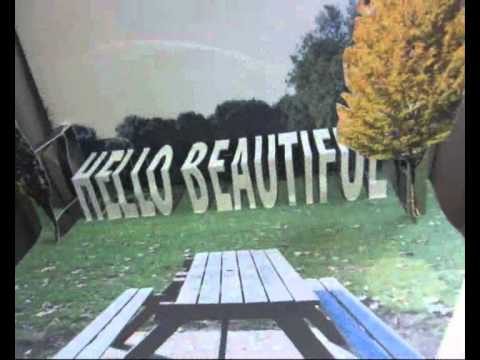 In response to his invitation to take part in the UK's Anti Design Festival "Mistakes and Manifestos" project, artist Dominic Wilcox plunged head-first into what he dubbed "Speed Creating" – attempting to make or do something creative every day for 30 days. The results are whimsical, fun, stunning and wholly unique. All 30 of the works can be viewed here, but here are a few highlights:
Most, if not all, artists will tell you their relationship with shadow and light is an essential element to the design and creation of any piece. That said, Wilcox turns this idea on its head, rendering the element the subject in Artificial Light (Day 22). The double-meaning of the work's title is not lost on the viewer, and the yellow threads show light made concrete and tangible rather than diffuse. Even the tomato's shadow is mimicked with the careful and concentrated dotting of black magic marker. The result is a clever re-imagining of the interplay of light and the most ordinary of subjects in a surprising new and energetic twist on still life.
While creating bronze busts of yore was a pain-staking and convoluted process (the likes of which included the archaic "spruing" and "burnout" [obviously!]), Wilcox whips up his own quickie version in I Remember You Well (Day 24). Where a bronze bust preserved the figure of the gone-by hero, Wilcox swaps out the heavy bronze for the lightness of the 21st century's throw-away alternative: tinfoil. The effect is no less stunning – the spooky, death-mask quality coupled with material more suited to a tv dinner makes for a fascinating portrait of the artist as a young man and an interesting commentary on what it means to be preserved. This is not your average leftover.
Diary Tape (Day 7) offers a great example of how Wilcox repurposes regular items in existence to make new statements with an artistic edge, i.e. "found objects."  Upon reading the title of the work, one might expect to hear audio, but rather the literal tape measure object is inscribed with Wilcox's daily comings and goings (more specifically recounting his Speed Creating experiences). The work seems to beg a few questions: How do we measure our lives? What else can we measure? What should we measure? By repurposing an instrument for construction and building, one must ask, how does one build a life? In brick or in moments?
Article by: Pepper York