Sickoftheradio.com is proud to release vol. 8 of the R. Stevie Moore Tribute box set entitled "Ate to the Barre, Nun!". This volume  includes tracks from, James Richardson (MGMT), Penn Jillette (Penn & Teller), TV Coahran, Hoochie Mama, Molly Andrews, Riot Control, Mark Gendel, Tony Ezzy, Michael Townsend Wright and more.
All songs are compiled and arranged by R. Stevie Moore, the man himself.
We  want to thank each and every 200+ bands who have submitted R. Stevie Moore cover songs.
Download volum 8 in full HERE
VOLUME EIGHT – "ATE TO THE BARRE, NUN!" (78:22)
1. When You Gonna Find Me A Wife – Hoochie Mama (2:46)
2. No Know – Michael Townsend Wright (4:47)
3. No Know – Molly Andrews (3:47)
4. Going Down The Way – Nick Booke (2:27)
5. The Winner (version 2) – James Richardson (MGMT) (3:46)
6. Baby On Board – Jonathan Michael Caldwell (3:33)
7. I Wish I Could Sing – Nick Prol (0:52)
8. Goodbye Piano rmx – DJ Sonic (2:48)
9. I Need Your Love – Astrid Quay Arts & Entertainment (4:36)
10. Traded My Heart For Your Parts – Mark Gendel (4:41)
11. A Song for You to Listen To – RPM (3:37)
12. Keeping You – Candace Mills (3:28)
13. Wix La Chelme – Musical feedback (2:56)
14. I Want You In My Life – Fagan Arouh (2:48)
15. W.O.M.A.N. – Riot Control (2:29)
16. Steve – Nudge Squidfish (3:06)
17. The Meeting That Couldn't Be – T V Coahran
18. Wayne Wayne (Go Away) – Higgins & Bridget Lanigan (4:12)
19. Jesus Christ – Peruse/Marie Köhn & the Iscariotes (1:55)
20. There Is No God In America – Penn Jillette (1:03)
21. No Body – looo (2:01)
22. Back In Time – Tony Ezzy (5:11)
23. Time Stands Still – Velaug W (0:57)
24. One Moore Time – Bob Marie (1:58)
25. Play Myself Some Music – The Breetles (4:05)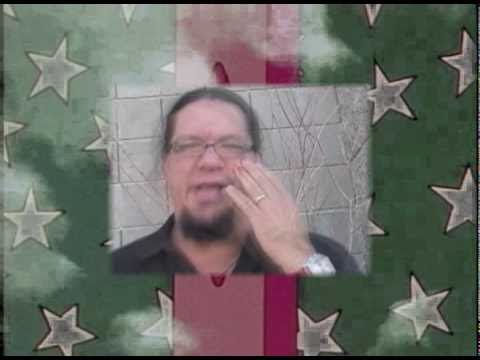 R. STEVIE MOORE'S TRIBUTE PROJECT INFORMATION STATION
Download past volumes of the RSM Tribute below: