Download COOLRUNNINGS newest track Chorus below:
COOLRUNNINGS, an eight piece ensemble out of Knoxville, Tennessee certainly isn't lacking in ambition. The group's roster includes two drum kits, a violin, keyboard and basic rock staples (bass, guitar). I have to wonder though if COOLRUNNINGS exstensive line-up is deflecting from the band's slightly recycled sound. It's not that COOLRUNNINGS isn't musically talented, they clearly know how to play their instruments. They achieve the electronic, psych-pop/folk sound quite well, but that seems to be the band's underlying issue. Nothing from COOLRUNNINGS is all that original.
The band's best song, "I Am You" starts off with a basic 80′s synth beat, not the most creative but it works fine for the song. What makes "I Am You" the band's chief song is the vocals. COOLRUNNINGS trades singing duties between its founders Brandon Biondo and Forrest Ferguson. I am not sure if it Biondo or Ferguson singing on "I Am You", but whoever it is should takeover as the main singer. His ability pull of the talking, while kind of singing routine is something the band's other singer attempts and fails at in his songs. The litheness of the vocals in "I Am You" combined with the whimsical keyboard melody creates a sweet sounding tune. The lyrics ruminate over such things as loyalty and monogamy, the phrase "I am free" is heard quite a few times. Although the whole "I am a free man, you can't tie me down" aspect has been covered in numerous other songs, "I Am You" manages to stave off triteness.
The feelings of leniency I had towards the band's unimaginative side let up a bit upon hearing the opening drums to "Burnout". That's because until the vocals kicked in I was pretty sure my iTunes had shuffled to Animal Collective's "The Purple Bottle.  COOLRUNNINGS beat is more fuzzed out, but it was uncanny how similar the two songs are to each other. A few minutes into "Burnout", a post-breakup revenge song, I sort of wished my iTunes had switched over to Animal Collective. It was clear that they had changed whoever was singing on "I Am You" and the difference between the two singers vocal quality are quite obvious. "Burnout's" vocals are much more baritone with less singing and more just talking. The gruff smugness of the singer's voice detracted from the melodious backing strings, which were actually very aesthetically pleasing. Even though the instrumentals on "Burnout" started out a bit contrived, they got more creative as the song progressed and would succeed as a great instrumental piece.
The vocal issues continued on the song "The Second Devil". Once again, great music but less than inspiring lyrics. "I know the Devil's smart, the greatest treason, to underestimate the way you masturbate" just emanated immaturity and bad humor. The accompanying melody provided by an acoustic guitar and a steady rock beat was enjoyable to listen too, showing the band was capable of different musical stylings. As the song winds down, some pleasing backing vocals are added, but it still didn't save the lacking vocal aspects of the piece.
COOLRUNNINGS clearly has talent and drive. If they didn't, they would not be able to expertly reproduce the electro, psych-pop/folk sound heard on their songs. But ability only takes you so far, originality is also a key factor in producing worthwhile music. If COOLRUNNINGS steps back a bit and mediates on the merits (which they posses) they can add to the scene, they could become quite a well-rounded band.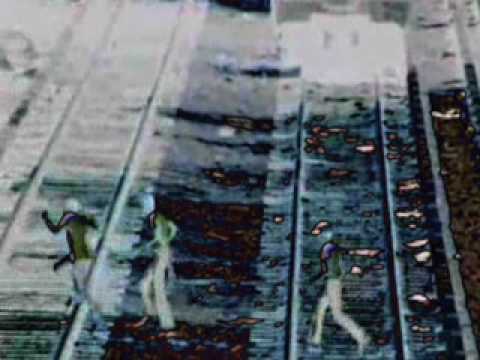 By: Stephanie Glass