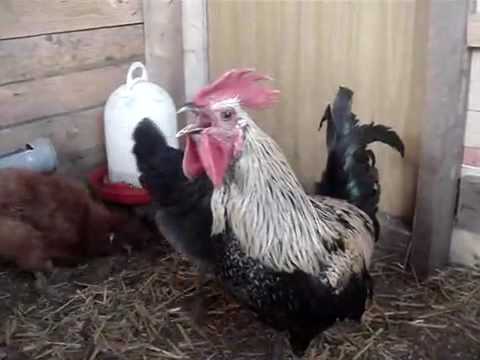 The video you are watching/about to watching/considering watching/just watched has been viewed over 4.5 million times. Consider that number for a moment. Every single resident of Wyoming would have to watch this video nine times to accumulate 4.5 million views (This would of course require half of Wyoming to discover the internet, but still, you get my point).
Now, Chanticleer (this is the name I'm giving the rooster) is nothing special, at least from what I can see. Yet, ol' Chanticleer has t-shirts baring his likeness, and a cult like following. And, for what?
Okay, so I'm jealous (no sense in being proud here). Who wouldn't be? I mean, there is a video of a very extremely excruciatingly funny graduation speech featuring yours truly that has barely eclipsed 162 163 views over two years. Chanticleer has been online since January (January!). At this rate, in two years, Chanticleer will be running for President.
The saddest part of it all is that I'd vote for him.
Bye,
Scott Warfe