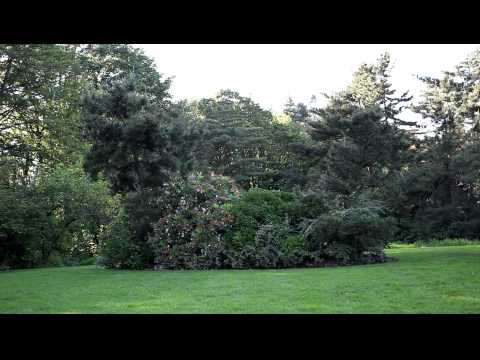 This is video that has over 10,000 views. It was given 4 ½ stars out of 5 by viewers. It is somewhat stupefying, somewhat brilliant, somewhat etc.
Jason Hirata is not unaccustomed to flummoxing the patrons of his work. In previous work, entitled "Sweat and Pigment on Paper," Hirata rented a storage space, in which he would exercise until sweat drenched. Once sufficiently wet, Hirata would collect his sweat and mix it with a blue pigment, using that as the medium for his work. Strange, to say the least.
"Shaken Plant" is rather similar in its oddity. I can't say I know what Hirata is attempting to do here. Perhaps, he is instigating our love of the supernatural. Perhaps, he is commenting on our Eco-Friendly movement back into nature. Perhaps, he is doing none of this. Perhaps, we are the spinsters. As Oscar Wilde says, "All art is at once surface and symbol. Those who go beneath the surface do so at their peril. Those who read the symbol do so at their peril. It is the spectator, and not life, that art really mirror." Perhaps, the art isn't the shaking of plants, rather the 10,000 plus views and the 4 ½ stars.
You tell me. Please.
Yrs.,
Scott Warfe