—–
Call him a lounge-funk prodigy, call him a provocative sleazy genius, call him the white Prince - you still won't be able to describe Gary Wilson very well. Born in 1953 in the small town of Endicott, NY, the musically precocious Wilson mastered the guitar, bass, drums, piano and cello before entering grade school. Taking inspiration from '60s doowop boys like Dion, and progressive composers like John Cage, Wilson self-released the avant-garde electro-sleaze LP, You Think You Really Know Me, in 1977. It was hardly recognized, and Wilson promptly dropped off the radar. In a strange turn of events, Wilson was rediscovered by Motel Records in the early 2000s (the record company hired a private detective in efforts to locate the reclusive musician). He was performing weekly slots at an adult cinema in San Diego. Happily, the groovy and disturbing You Think You Really Know Me was re-released in  2002 (causing one Pitchfork reviewer to ponder: 'Was I meant to hear this?'), and Gary has been laying down some new tracks. We caught up with the man himself…
~
Sick of the Radio: Hi Gary, how are you?
Gary Wilson: Hello Richard. Doing well.
SOTR: What are you up to these days?
GW: My new album Electric Endicott is about to be released so that is always exciting. Doing various shows with my band. I bought my old house in Endicott. It should be surreal to sleep in the bed I was raised in after so many years. I was born in that house and perhaps I will die in that house.
SOTR: Meeting John Cage seems to be an important moment in your development as an artist. How did this meeting come about?
GW: I was 15 or 16 years old at the time. I was playing string bass and cello with my school's chamber groups. I also played string bass with a youth symphony. At the time I was composing a lot of experimental classical music. My music teacher (Mrs. Butterfield) was very encouraging to me and would often perform on violin my classical pieces. I remember one time while we were performing a small chamber piece I had written for a school assembly, I looked over and saw Mrs. Butterfield using her violin bow on the piano players head. I wish I had some of those recordings. Anyway, because of my long time interest in John Cage I decided to see if his phone number was listed in the Manhattan telephone book. To my delight, John Cage's phone number was listed. I called the number and John Cage answered the telephone. He gave me an address for me to send him some of my musical scores. A few weeks later John Cage invited me to his house in Haverstraw, New York. My mother had to drive me about 150 miles each way from Endicott, NY to Haverstraw. This happened for three days, each day my mother driving me to his house. I remember on the first visit, my mother and I became lost. We made it to Haverstraw but couldn't locate the street that John Cage lived on. We stopped at a local store and called Mr. Cage. Cage drove down to the general store and picked me up in his car and drove me back to his house. Kind of interesting making small talk with John Cage as he drove us back to his house. I remember Mr. Cage telling me that he was in his 50s when he was finally able to support himself on his music. John Cage and I went over my music scores with John Cage correcting some of my mistakes (as far as how the orchestra players would interpret some of my notations). This went on for three days. When I look back it's hard for me to believe that John Cage would allow a 15 year old boy to have a one on one with him. I mean grad students from Julliard or any major university would like to have a one on one with John Cage. Pretty wild.
SOTR: That is an amazing story. What were the most important lessons you learnt from Cage?
GW: To walk your own path and not be discouraged when people react badly to my music. Be delighted that the audience reacts at all. Stay focused and true to yourself.
SOTR: How do you equate your alienating stage routines with their popularity?
GW: It's funny. When I was a teenager, the audience would react so negatively to my music that my band and I would often need a police escort out of the venue. Now the audience would be disappointed if I didn't do a wild show. I think perhaps with so many commercial bands sounding and looking the same and playing it safe, they appreciate someone who goes out of the box. That's good.
SOTR: So do you think audiences like being made to feel uncomfortable sometimes?
GW: I think some people do and others don't. Perhaps this is why some people (including me) enjoy horror films.
SOTR: I read somewhere that the flour used in your performances represents the snow in your hometown, Endicott, NY. Is it fair to say that much of your work is autobiographical in this way?
GW: All my songs are probably autobiographical in some way. Usually about events and people from my hometown of Endicott. The girls I sing about are real girls that I have known. Some for a short duration, others longer. The flour does remind me of the snow in my hometown of Endicott. Sometimes there would be snow on the ground from late October into May. Very grey, a lot of rain. Perhaps like the UK. I always include some of the original members of the band when I do a show. These musicians and close friends have been with me since I was 13 years old. We all went to school together. So yes, the songs are very personal.
SOTR: Is it true that you play in some kind of strip joint these days?
GW: I was working at a place that had nude girls in private booths. The customer sits on one side and the girl is on the other side, separated with a screen. The customer feeds dollar bills into the slot in the booth and the screen goes up and the girl is now visible and talking to the customer. I do not work there anymore. I was friends with the store manager so it was like working for your friend. The work schedule was flexible so I could still perform when needed. In the early 1980s I was playing bass with a blues band (Big City Blues). We often played in strip clubs. This led to me playing bass with blues legend Roy Brown and Percy Mayfield. Also at the time I did some gigs playing bass with the Coasters and Big Jay McNealy. Blues and strip joints go hand in hand.
SOTR: What was the atmosphere like in those places?
GW: I remember arriving at the store at midnight. I was working the midnight shift to 8 AM. The place would be packed and wild. Very loose. Always and adventure. I could tell some pretty wild stories about the place. I was there for almost 20 years. My girlfriend threw me out of the house because I was working there. It's not that I am into pornography. It was that I liked the looseness and flexibility of the place. Plus the manager was easy going and a friend of mine so no stress, except when I had to play "tough guy" bouncer and had to kick people out for giving the girls a hard time.
SOTR: Haha. Finally, do you think people often find something 'sexual' in your music? I do.
GW: I guess with titles and lyrics like '6.4=Makeout' and 'Chromium Bitch', you can't help but feel a sexual component to the songs. I do get a lot of responses from girls. Linda and Karen get a little jealous when I get an email from a girl.
~
Electric Endicott is released this fall on Western Vinyl.
Also check out the Gary Wilson Documentary You Think You Really Know Me available on Netflix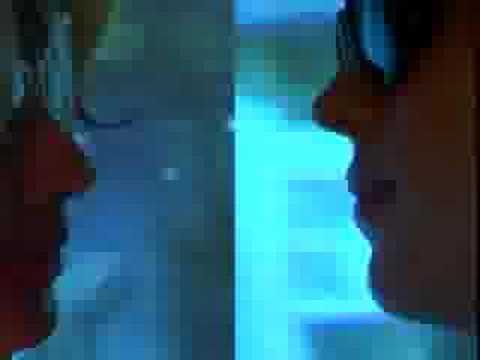 Interview by: Richard Greenan