I'd like to preface my first Quarantine the Past post with a bit of a sentimental diatribe. Since I was a child, my appreciation for older music has far exceeded what I possess for the present. My lifelong penchant for rock n roll has lead me down some dismal alleyways, but has nonetheless been a forgiving, guiding, all-consuming force. In blogging, and in real life, I have found that, although my appreciation for classics is vast and unconfined, other people do not share in it. For every thousand XX fans, there are only a handful who know My Bloody Valentine; for every million Passion Pit fans, there are merely a dozen that understand the path the synthesizer took from Silver Apples to Apples in Stereo. Somewhere inside, I always have to shake the urge to write about what I know (Morrissey's early nineties solo discography) and not which passing fad I adore (chillwave, chillwave, chillwave–ugh). This column will hopefully change that.
I'm not aiming to enlighten, inspire, or even educate (although any of the three would be fantastic), I simply want to aid in remembering that every genre, band, and instrument has an importance far-exceeding what has happened in the past "blog-buzz" year. I am not cut out for pedaling fads, and I in no way intend to pander to any sort of genre. QtP will be mostly dedicated to older classics, but will also touch upon newer bands who are reviving the beauty and credibility in rock n roll and its many reincarnations.
Thus, on to the actual column. Today I have three of my favorite eighties tracks, "Making Plans for Nigel," "This is the Day," and "Bed and Breakfast Man" whose videos offer an interesting product in juxtaposition.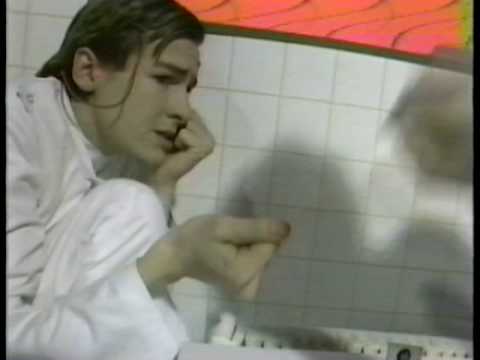 There's something about XTC that is uncompromisingly addictive. Nearly everything released by the band was flawless, and "Making Plans for Nigel" fits comfortably alongside their greatest work. Despite relentless praise by critics, the band retained a relatively obscure front, becoming one of the best-kept British secrets of the eighties.
Here, though, the band employs a nontraditional sound: a fascinatingly hypnotic riff accompanies piercing drums. The new wave tendencies of XTC are shrouded in a dark, dreary experimentation. Despite the fact that the band's sound is not always as heavy (or seemingly Joy-Division-punctual/rhythmic) as this track, their discography is vital. Albums Black Sea, Skylarking, and English Settlement will easily make best of lists in their respective years.
This track is probably the group's best known, but I cannot help but think the video played a part in it. There's something entirely ridiculous about XTC's approach to morose subject matter–XTC pulls off insane well, but cannot even begin to broach a seriousness in their music or appearance. It's entertaining merely because the attempt at a creepy front becomes extremely laughable.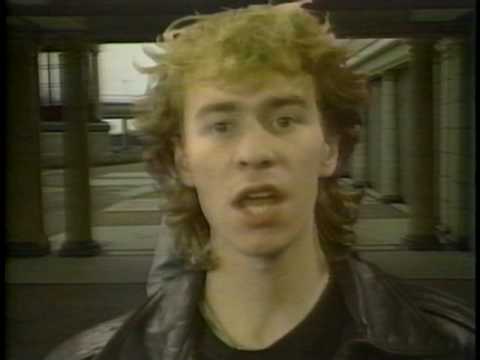 The The's "This is the Day" is by no means obscure, but, again, the band hasn't received proper recognition. The The was Matt Johnson, offering his take on singer-songwriter new wave. Though the venture seemed ill-fated, the group managed to gain a substantial fan base and widespread critical acclaim with only a handful of albums.
The timeless quality of "This is the Day" is astounding. It's by no means uniquely modern, but it has such an amazing universal quality. The appeal may be almost exclusively vested in the fact that I find it as relevant now as the first time I heard it. Aside from that, accordion never sounded so good…I guarantee it.
Anyone who doesn't own The The's Soul Mining is missing out on some of the finest new wave to come out of Britain in the entirety of the eighties.

For some reason, I instantly connect the video for "Bed and Breakfast Man" to the video for "Making Plans for Nigel." This could be due to the fact that I equate the insane asylum character in the latter to the absolutely ridiculous actions of Madness's keyboardist in this clip. Regardless, both are excellent tracks.
While XTC and The The were authentic new wave, Madness were one of the most strange ska outfits operating in their time. Madness wasted no time in declaring their intentions; unlike most ska acts, they had no qualms with pandering to popular music. Luckily, the marriage of new wave and ska is perfect in this track. I have always been impressed by the incredibly fashion in which the brass blends with the synth. Even the more ridiculous synth lines seem beautiful alongside the sax.
For someone who has permanently sworn off ska music, Madness are are blessing. No other band perfectly samples just the right amount of ska influence. If this track is to your liking, check out the fantastic LP One Step Beyond.
Cassandra Gillig.