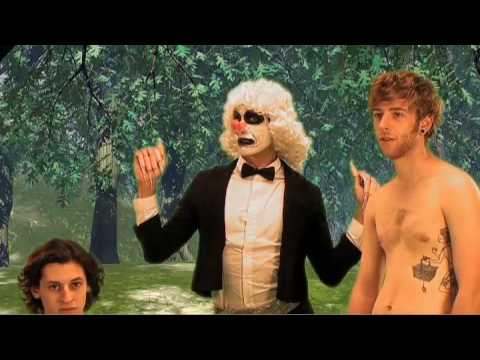 Are you sick? Are you lonely? Are you out of your mind? Anyone would think the welcome page to Mirror Mirror's website is a portal to some secret society network. Delve a bit further, navigating reams of lyrics and bizarre questionnaires ('Have you fallen between the cracks?'), and you can find the downloadable track 'New Horizons', a lilting, acoustically-driven prog cut backed by an ethereal choir. Feels like eavesdropping on some sacred Freemasons ritual. For more tracks from Mirror Mirror, visit their myspace.
Oh, and here's the video for sinister neo-fairytale 'Eugene'.
I'd appreciate it if someone could shed some light on this.
Richard Greenan.