Click HERE to download the entire album(Make sure to unzip the file once downloaded)
Volume 1, "Copy Me, Treat Me" features 24 exclusive R. Stevie Moore cover songs from artists including: Ariel Pink's Haunted Grafitti, Dave Gregory (from XTC),Dino Felipe, Mimi et les pop people, Skitanja…  Download the entire album for free  Here.
R. Stevie Moore and  WWW.SICKOFTHERADIO.COM are proud to finally present volume #1  to the on-going project.  We want to thank each and every over 100+ bands who have submitted R. Stevie Moore cover songs.  Please stay posted, we intend to release several more volumes. For Details on how to  submit songs for future volumes go HERE and also HERE.
VOLUME ONE - "Copy Me, Treat Me" (78:56)
RELEASE DATE: Monday July 12, 2010
1. I Like To Stay Home – Skitanja (4:01)
2. Answers – Rebecca and Lane Steinberg (3:29)
3. Copy Me - Künstler Treu's Sleazy Disco Treatment (3:17)
4. Ryman Auditorium – Billy Ray Anderson (3:18)
5. I Go Into Your Mind - Talric G. Martin (3:24)
6. Dance Man – Preston Spurlock (2:57)
7. Don't Let Me Go To The Dogs – Looo (1:25)
8. The Garbage State – The Mucus Mules (4:02)
9. It's What You Do (It's Not What You Are) – Dave Gregory (3:26)
10. Hobbies Galore – Dino Felipe (3:03)
11. Manufacturers – Mimi et les Pop People (3:57)
12. I Wish I Could Sing – Telethon Veginald Cheesburger (3:50)
13. Californian Rhythm – Gilbert Fawn (3:03)
14. Me Not Right - Purple Burt (1:14)
15. Records – Dominique Leone (1:43)
16. Oh Pat – b. janoff (4:04)
17. She Don't Know What To Do With Herself – Ariel Pink's Haunted Grafitti (2:52)
18. Part Of The Problem - Ergo Phizmiz (4:20)
19. Treat Me - pHoaming edison (2:49)
20. U R True – SPURM (2:48)
21. Debbie – Hard Sharks (2:04)
22. You Love Me, Do Something – Jes Maybe (5:49)
23. Combination Plate – Mitchell Friedman (4:27)
24. Dates – Jeff Eliassen (3:13)
Stay posted for the second  volume, "New Wave Moons" which is out now, download it HERE. New Wave Moons will feature artists such as The Branflakes, HIFIKLUB, Todd Dillingham,  Yukiol Yung,  More & Gendel, Martin Newell, Victor Lovera, Amy Annelle, Ergo Phizmiz, pHoaming Edison…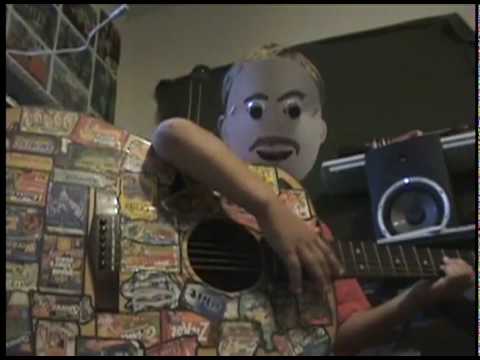 R. STEVIE MOORE'S TRIBUTE PROJECT INFORMATION STATION
Download other volumes of the RSM Tribute below: