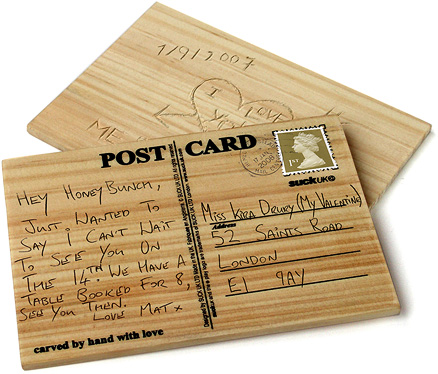 The perfect outlet for post-related rage.  Carve a message of deep hatred into this wooden post card and send it to your ex-wife, least favorite member of the Arcade Fire, or an anonymous recipient.  No word yet on whether or not the postcards withstand repeated punches or throwing, or if they can be refinished at your local woodsmith for reuse.
Write your message in blood or send an entire tree. Grizzly-Adams that postcard and never look back!


Buy a wooden post card!
Cassandra Gillig