Matt & Kim are living in a hipster paradise, or at least that is what thousands of fans are saying after seeing Matt & Kim's stripped down set at this years Coachella festival. If you have ever seen the video for Lessons Learned then you know that the word "stripped" should be used very sparingly. If you are thinking to yourself right now "Have I heard Matt & Kim before?" then the answer is yes, their music has been literally everywhere. For example the song "Good Ol' Fashion Nightmare" was used in for the NBC show Community, and the song Daylight has been on several Bacardi commercials, but according to an interview done with Supersweet.org, "there's things were won't do" Kim clarifies, "We don't smoke, so we won't do that!" They are referring to not working cigarette companies. On the heels of the summer festival season, you might be lucky enough to catch Matt & Kim in one of the small tents with a huge crowd. Next stop, the Primavera Sound Festival in Barcelona and then they are back for the Siren Festival in Brooklyn.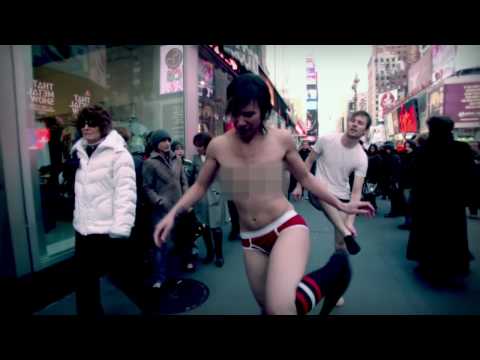 MATT AND KIM TOUR DATES
Friday May 22nd
BERLIN GERMANY
@ Magent
Saturday May 23rd
KOLN GERMANY
@Die Werkstatt
Sunday May 24th
HAMBURG GERMANY
@ Headcrash
Monday May 25th
PARIS FRANCE
@ Le Baron
Tuesday May 26th
AMSTERDAM NETHERLANDS
@ Melkweg
Wednesday May 27th
MALMO SWEDEN
@ Debasser
Thursday May 28th
STOCKHOLM SWEDEN
@ Debaser Slussen
Saturday May 30th
OSLO NORWAY
@ The Garage
Sunday May 31st
BERGEN NORWAY
@ Appollon
Monday June 1st
LONDON UK
@ Old blue last
Friday June 5th
SAO PAULO BRAZIL
@ CLASH
Saturday June 6th
PORTE ALEGRA BRAZIL
@P.A.R.C Festival
Sunday June 7th
BEUNOS AIRES ARGENTINA
@ La Trastienda
Friday June 19th
TORONTO CANADA
@ WrongBar 11:45 (NXNE)
After these dates, Matt and Kim will head home to do more US dates!!
By: Aisha Alder