[wpaudio url="http://downloads.pitchforkmedia.com.s3.amazonaws.com/Club%208%20-%20Western%20Hospitality.mp3" text="Club 8- Western Hospitality " dl="0"]
Although the single "Western Hospitality" has been out for almost two months, Club 8's seventh album The People's Record, finally came out on May 12th. With a new producer at the helm, the band has taken a completely different direction with this album and it's pretty damn good.
Sweden's Club 8 has been around since 1995 and has been consistently made up of Karolina Komstedt and Johan Angergård, the brilliant fella behind The Legends and Labrador Records. Although Angergård is pretty much a legend (no pun intended) in the world of independent Swedish pop, it's Komstedt who is the shining star of Club 8, with her heavenly, bittersweet, breathy voice. While Club 8's previous albums have always been a happy medium of pop and divine sedation, The People's Record, is not only more up-beat, but almost otherworldly, too, encompassing more global sounds: Samba and African beats.
With Jari Haapalainen (who has produced albums for Ed Harcourt and Camera Obscura among many others) on board and the influences of their trip to Brazil evident in every song, The People's Record is Club 8's most unique (and fun!) album to date.
As of now, the band is in Asia with a few dates in the Philippines and China; but with this new release, a more extensive tour can't be that faraway.
Here's a goodie from 2007's The Boy Who Couldn't Stop Dreaming: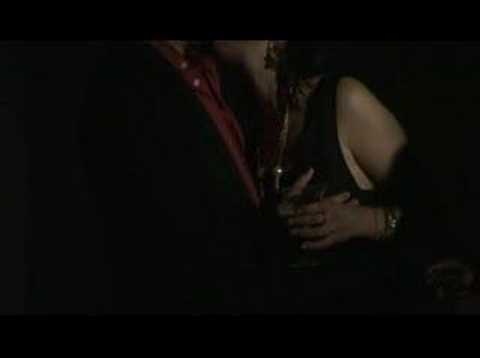 By, Amanda Chatel