Photo by Bobb Lovett
Atlanta's The Booze is in the wrong decade. Their sound is straight out of the 1960's Brit pop era, and their look is completely mod in tapered pants and fedoras (Don Draper would be proud); each beat conjuring visions of British schoolgirls twisting away to their music as it pours from old school record players. However, sometimes being in the wrong decade is a good thing, especially when you're offering something new and invigorating.
It was on Friday, April 30th when The Booze took the stage at Brooklyn's Music Hall of Williamsburg, opening for that painfully mainstream band, Ok Go. While both bands had the crowd bouncing and twirling with their upbeat tempo, it was The Booze who stole the show with their originality and unique garage rock meets pop songs.
Lead singer, Chaz Tolliver, swirled about the stage with hip gyrations and clapping that the Mick Jagger comparisons were inevitable. In fact during a brief lull between two songs, a girl was overhead saying: "He totally thinks he's Jagger," and it was true; but that young, cool Mick Jagger back when The Stones were more soulful and bluesy as opposed to the rock sound of their later days. Despite his tiny stature, Tolliver's onstage presence was huge and that of someone far more seasoned in the world of music.
The band is three albums deep, with their newest release Rebirth of Cool, having come out earlier this year – "There Goes My Girl" was a dream to hear live. Since they were the opening band, their set wasn't as long as it could've been…but with this sound and this style, The Booze will be headlining in no time.
The Booze Show dates
May 7 2010      9:00 529 (with the biters)     Atlanta, Georgia , US
May 15 2010     7:00 Firestone Live (with OkGO)     Orlando, Florida , US
May 27 2010     8:00 Highland Ballroom with The Biters, Crusaders of Love
"Cut My Heart Out" by The Booze: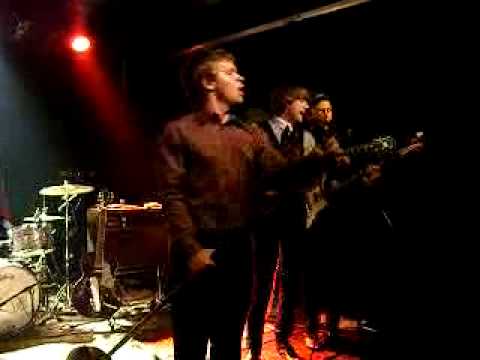 By, Amanda Chatel