Raised on good ol', no-frills rock n roll, the sibling duo, hailing from Chicago, came about in 2008 when Miss Alex White broke up with The Red Orchestra after releasing two albums. Alex, who had been playing guitar since her early teens, found her brother, Francis, who had picked up drums around the age of 11, was eager to join her, thus forming White Mystery. From under piles of red hair these two jam out in a style that would make any garage jealous. The catchy, energetic vocals are almost a yell over the distorted guitar and heavy drums, all of which seem to flow together in a rhythmic way that only a brother and sister could obtain.
On Saturday, March 20th, fourteen of their garage-rock songs were released on their self-titled LP. Which can be purchased HERE .
Tonight White Mystery will be playing their 2 year anniversary show tonight in Chicago, Illinois.  If you can't make it, check them out on one of their 3 upcoming shows.
Apr 30 House show with the Amoebas! Grand Rapids, Michigan
May 1 Alex's Quarter Century Birthday at El Comal Detroit, Michigan
Jun 26 Taste of Chicago on the Lakefront Chicago, Illinois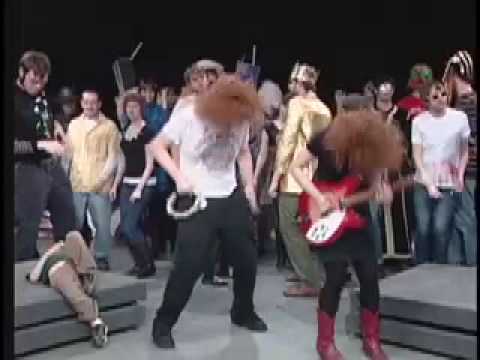 By Jennifer Greene